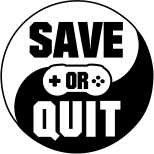 Oct
22
Trails of Cold Steel finally jumps onto the current generation

Sep
29
Utawarerumono gets a new Warriors-like version of Mask of Deception. How does it fare?

Mar
13
Which are you, the mask or the face underneath?

Sep
18
Labyrinth of Refrain: Coven of Dusk allows you to dungeon crawl with an entire custom-made army. Sweet.

May
15
Shake-down enemies with your fists or your wallet in this quirky beat-em-up by Nippon Ichi.