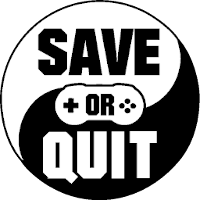 Nov
21
Before It Was a Meme, It Was a Masterpiece.

Sep
03
A game clearly derived from the Dark Souls series: will it be able to hit the mark?

Apr
24
The arduous but rewarding path of the shinobi

Nov
06
SINNER: Sacrifice for Redemption is one of the first few exclusives to hit the Discord Store, but is it good enough to warrant players to jump on a new storefront?

Sep
13
An action platformer with a strong emphasis on combat that takes a lot of inspiration from the Souls series, but does it have what it takes to stand out on its own?

Sep
04
A newfound meaning for adding Salt on Eggs.

Aug
07
The Roguevania messiah has finally arrived: hacking and slashing is more satisfying than ever.

Jun
24
Revulsion is the result of a mash-up between old-school FPS level and shooting, with the progression system of a loot-based game, as well as some elements of Dark Souls. Now, the question is, how does this stand up on its […]

Jun
07
Are you wondering whether or not you should get the new Dark Souls Remaster? Hopefully this will help you out!