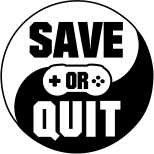 Mar
30
An ambitious dystopian RPG with a huge, rich world but a few rough edges.

Nov
12
A new aesthetic content pack for an already immersive strategy game, Stellaris: Lithoids Species Pack is a solid addition if you're the type that likes that kind of thing.

Oct
02
An action-RPG with a clear focus on deep customization, M.A.S.S. Builder is shaping up to be a one of the most entertaining mech games around.

Apr
08
This 3D run-and-gun is a bit simplistic, but quite satisfying.