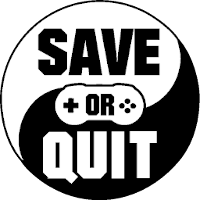 Jul
20
Capcom VS Capcom: The Card Game

May
01
Escape the horror of Raccoon city through the police station and it's sewers and uncover what happened at the secret underground laboratory while trying to find your way out of the city. Ah, Resident Evil 2 I missed you.

Mar
18
Some Fondly Remembered Video Games With A Currently Indeterminate Future In today's gaming world, there are certain games that we know will be pushed out every year or two, like Call of Duty, while some fan-favorites titles along the line […]

Feb
22
Can you do it with style? Read how the Devil May Cry V demo allows you to mow down demons with flair to get that awesome style rating you've been dreaming of.

Jan
17
A critical look at Street Fighter V and their in-game Esports efforts In this article, two things are under scrutiny: 1) The lack of content and how Capcom has solved it historically with examples. 2) Street Fighter V's lack of […]

Dec
17
Bullets, Blood, and Pigeons. You can't go wrong with that.
Nov
26
The Correct Progression of Mainline Mega Man.

May
14
Enjoy a spot of mythology, gods, fire and brimstone? Here are a few suggestions to whet your appetite…

Mar
14
Resident Evil 7: Biohazard is a classic style survival horror set in present-day rural Louisiana.