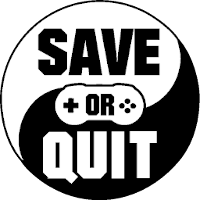 Dec
04
Some Distant Memory: An absolutely beautiful game about love, family and the end of the world.

Nov
27
Save the world of the Yondering Lands from catastrophe with your growing party of legendary heroes who improve, adapt, and retire in old age in this narrative and procedurally generated, tactical roleplaying game.

Oct
17
The king is dead, the kingdom has fallen into disarray, and you're the only one who has the influence and acumen to unite the council and restore the land to its former glory.

Apr
21
The classic JRPG experience we all know and love plus an overabundance of QoL features.

Jul
27
Beat Saber is a VR rhythm game, but is it a George Lucas laser sword Padawan or a Darth Maul dual-wielding lightsaber b4d@$$?
May
14
The highly awaited sequel to Pillars Of Eternity is here, and boy is it here to stay.

May
11
Tower Of Time is a classic roleplaying masterpiece and one of the best Classic RPGs that has come out in years. A must have for any RPG fan.

Mar
19
Back in 2012, when Subset Games launched FTL, it was one of those moments that took the indie scene by storm, it was a market hit that inspired many more games. Hopefully, with Into the Breach, history will repeat itself.