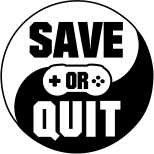 Nov
20
Yet another terrible survival FPS lacking in features and optimization, and most importantly it is not fun.

Nov
04
Hell Shooter is a old-school FPS game… Well at least it wants to try to be one.

Sep
24
Akira had a long call with Hotline Miami about that baby they made together.
Aug
24
Enter the simulation. Build the HYPERGUN! *hacker voice* I'm in.

Jul
06
LawBreakers makes its entrance as a challenger to Overwatch and Quake Champions!
Jun
01
Deformers is the cutest arena shooter I have ever seen.

May
25
Geneshift is a multi-player twin-stick arena-style shooter with some tactical elements.