Elastic Games announces release date and voice cast for highly anticipated multiplayer action-survival game.
Discord: Upcoming
Type: Multi-player
Genre: Action, Survival
Developer: Elastic Games
Release date: 18 Dec, 2018 (Discord)
Elastic games announced today that its asymmetric multiplayer action-survival game, Last Year: The Nightmare will be available through the Discord store on Tuesday December 18, 2018. A distinguished voice cast was also revealed, unveiling the talent that breathes life to Last Year: The Nightmare. The game launches as part of the First on Discord program and will retail for 29.99 USD. Additionally, Elastic games has disclosed that they are planning to release Last Year: The Nightmare for consoles, in 2019.
Last Year: The Nightmare is a 6-player online action game in which five players work together and attempt to escape while fighting back deadly killers controlled by the sixth. The survivors must complete various objectives in the environment to win, while the murderers lose if they are not successful in annihilating the enemy team. Last Year: The Nightmare has been developed as a service game that evolves over time, with regular content updates to keep the experience fresh. This gives the game unlimited replay value, as players will always have a reason to relive the nightmare.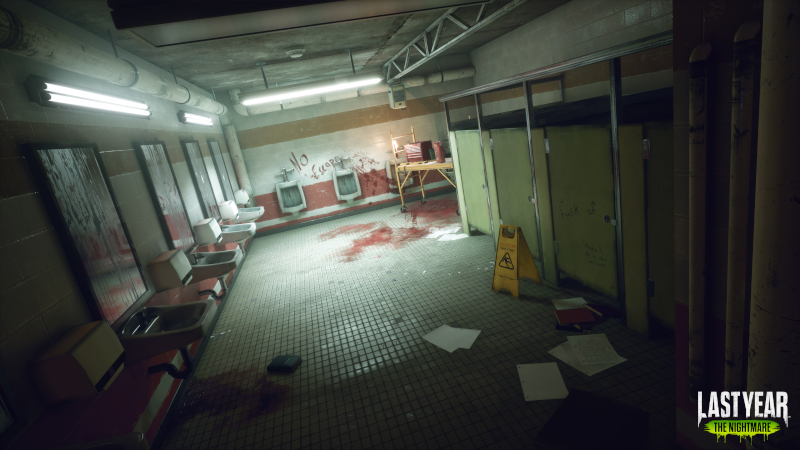 Last Year: The Nightmare also brings together an all-star cast that crosses the full spectrum of AAA gaming. Gamers of all walks of life are sure to recognize the talented individuals behind the digital characters we have all come to love. The caliber of the voice work on display is sure to impress, drawing from a variety of genres and categories of games. Among the talent featured in the game are Melissa Hutchison (TellTale's The Walking Dead), Zeno Robinson (Metal Gear Survive), Michael Johnston (Teen Wolf), Erica Lindbeck (Spider-Man), Noshir Dalal (Red Dead Redemption 2), Elias Toufexis (Assassin's Creed Odyssey), Ray Chase (Final Fantasy XV) and Jon Olson (World of Warcraft).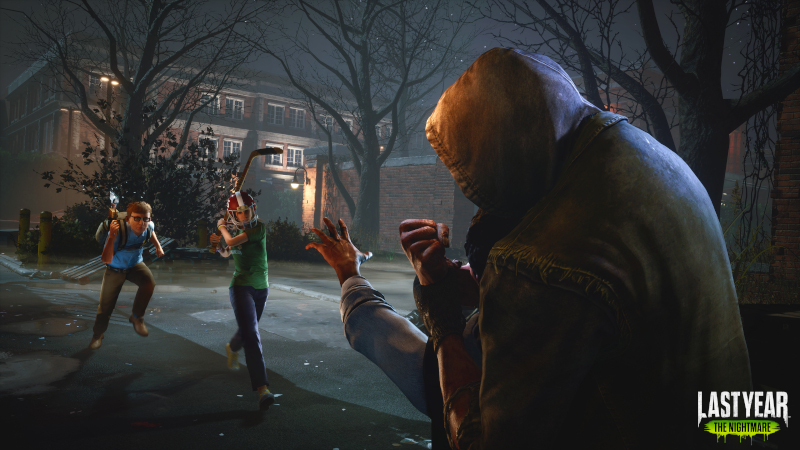 About Last Year: The Nightmare
Halloween night. 1996. A group of teenagers awake to find themselves trapped in a dark, twisted reflection of their sleepy hometown of Forest Hills. As they make their way across the East Side High School campus, they realize they are being hunted by a supernatural force taking the forms of fearsome killers. Relentlessly pursued, the teens must band together to fight back, survive, and escape the terrifying anomaly they have come to know as The Nightmare.
About Elastic Games
Located in the Mile End district in Montreal, Elastic Games is a privately-owned game development company currently working on its debut title "Last Year: The Nightmare". With over 50 years of combined experience working on high profile products, Elastic Games is dedicated to deliver amazing and memorable player experiences by pairing indie creativity with triple-A production values.