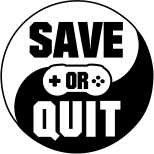 Jan
04
Insurgency is back, more realistic and prettier than ever.

Sep
22
Afghanistan '11 came out early last year, and after being pretty well received across the board by fans of wargames, the game is now back with a few new additions.

Sep
10
Ancient Romans may have given us the calendar, indoor plumbing, concrete, highways, and socks, but according to Aggressors: Ancient Rome, it's their contributions to 4X gaming that will go down in history.

Mar
13
Steam: Released Developer: Eugen Systems Publisher: Focus Home Interactive Release date: 23 Feb, 2012 Genre: Strategy Type: Single-player General Impression The first part in the Wargame series of tactical RTS' had to leave a good impression. Fortunately for it, the […]