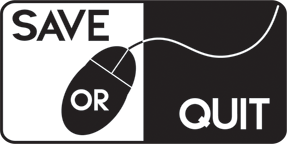 Apr
15
It's time to blend together a few carefully selected prime ingredients and mix up a brand-new thrill-packed, exhilarating adventure!

Mar
29
Ni No Kuni II is a visually splendid JRPG with a very good combat system, a quite original and interesting setting, decent characters, and promising story line. The guys at Level-5 did a good job making this game a new, […]

Aug
22
You might want to shut your door and close your blinds before playing this First Person Dungeon Crawler/Visual Novel/JRPG hybrid!

Aug
22
A newly ported Falcom RPG has appeared on Steam. Is it sharpened to a razor edge, or just dull?

Jul
08
Nadia Was Here is an indie RPG boasting streamlined, unique gameplay.

May
30
Earlier this month the final game in the Sky trilogy was released. While deviating from the first two in some ways, it is no less an amazing experience.

Mar
20
Fairy Fencer F Advent Dark Force is a turn-based combat JRPG. The title is actually a remastering of a title by the same name (Fair Fencer F), from 2013 with a PC port release in 2015. The title was developed […]

Sep
21
Steam: Released Developer: Ekuator Games Publisher: Digital Tribe Genre: Indie, JRPG Release Date: 10.8.2015 Platforms: PC Celestian Tales: Old North is a wonderfull indie JRPG, probably one of the most well made Indie JRPG's developed in recent years, and it could […]