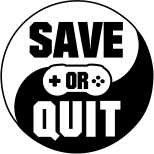 Frantic, frustrating, but often fun. Traffic management where you build the tracks.
A half-step back towards the formula of the original, Train Valley seems a little confused about what it seeks to be.

Apr
19
Train Valley 2 is significantly different from its predecessor, but that doesn't mean it's significantly better.

Nov
18
Scrap Garden is a 3D adventure. You play as Canny, a cute little cylindrical robot who has arrived in an empty world full of inactive robots. You walk around and jump up and down buildings/rocks/whatever gathering crystals, of which you […]