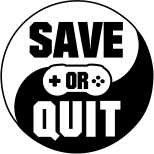 Aug
19
If turn-based Doom with lots of swearing sounds good to you, then Jupiter Hell is probably worth a look

Mar
28
Fight your way through hordes of demon summoners in this retro-inspired FPS. Bloom is a simplistic, no-nonsense, "shoot everything that moves" kind of game and it works.

Dec
13
The third and final episode was worth the wait, Dusk is a new messiah.

Feb
07
DOOM, released in 1993, is the defining First Person Shooter. A classic that shook the gaming world on its release, combining shameless ultra-violence with fast-paced immersive gameplay in crazy levels.

Oct
21
Contrary to what the title leads you to believe, BUTCHER is a game about collecting flowers in a meadow. You get 10 points for daisies, 50 points for dandelions and a crowning achievement plus 1000 points if you find the […]