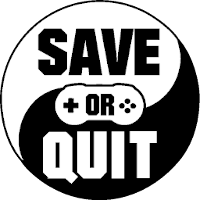 Dec
08
Do you like blood? Do you want more like DOOM? Here is Prodeus.

Sep
15

Mar
21
There is too much emphasis on resource management, to the detriment of shooting demons to pieces.

Aug
19
If turn-based Doom with lots of swearing sounds good to you, then Jupiter Hell is probably worth a look

Mar
28
Fight your way through hordes of demon summoners in this retro-inspired FPS. Bloom is a simplistic, no-nonsense, "shoot everything that moves" kind of game and it works.

Dec
13
The third and final episode was worth the wait, Dusk is a new messiah.

Feb
07
DOOM, released in 1993, is the defining First Person Shooter. A classic that shook the gaming world on its release, combining shameless ultra-violence with fast-paced immersive gameplay in crazy levels.

Oct
21
Contrary to what the title leads you to believe, BUTCHER is a game about collecting flowers in a meadow. You get 10 points for daisies, 50 points for dandelions and a crowning achievement plus 1000 points if you find the […]