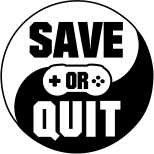 Dec
03
While a bit clunky in places, Gearstorm has solid foundations for a large-scale survival game, and it's already pretty addictive.

Nov
12
So indie it hurts, this game has a few good ideas buried under the worst possible interface.

Oct
20
If you've ever dreamed of being able to build nice looking and realistic castles, this title may be for you as long as you pick it up for a fraction of its current price.

May
23
When an evil genie awakens and threatens to destroy the world, it's up to the player to rebuild the villages and save the world while doing so!

Apr
06
Make Sail lets you build your own boat and sail it in a strange fantasy water world where seagulls guard islands and jellyfish can be harvested for energy.

Mar
14
Siege Saga is a physics-based puzzle game that wants to keep gameplay simple, but interesting. It presents some interesting puzzles that are tricky to solve and get the best rating at the same time. If you love puzzle and building […]

Oct
06
Citadel: Forged with Fire is a huge Early Access fantasy sandbox game, complete with combat, crafting, building, taming, and a beautiful world to do it all in.
May
05
A fresh take on a classic genre from the early days of PC gaming. Forts involves deep strategy and won't disappoint RTS enthusiasts looking to try something different.

Apr
06
Avorion is a recently released Early Access space sandbox game, focused on ship building and exploration.