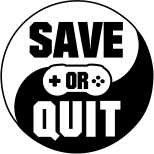 Nov
24
Annihilator? You bet I did!

Jun
05
The latest DLC for Harebrained Schemes' excellent BATTLETECH brings stealth and city-based battles to the table.

Nov
27
Adding a nice series of missions, a beautiful jungle biome, and three new battlemech chassis to blow into tiny pieces, BATTLETECH: Flashpoint is a no-brainer for anyone who's restored Lady Arano to the throne.

Apr
24
BATTLETECH allows you to take command of a company of mercenary Mech Warriors, fight your way to riches, and esteem to piloting great hulking bipedal war machines armed with exotic weaponry. Oh, and just maybe take down a conniving despot […]