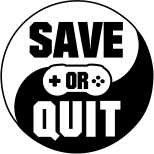 Aug
14
Another efficient top-down shooter by the makers of Crimsonland and Neon Chrome.

May
14
After finishing the melee-only Mr. Shifty, I was happy to get my hands on another top-down shooter in the vein of Hotline Miami: Time Recoil.
Hotline Miami with teleportation should just about sum up Mr. Shifty, and yet the two are fairly different.

Jan
25
While complete clones are usually frowned upon, when a good formula has been established there is no reason not to get inspiration from it either to give us more of what we are craving, or to further a genre. After […]