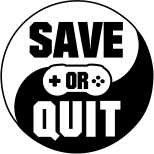 Apr
08
This 3D run-and-gun is a bit simplistic, but quite satisfying.

Mar
19
Back in 2012, when Subset Games launched FTL, it was one of those moments that took the indie scene by storm, it was a market hit that inspired many more games. Hopefully, with Into the Breach, history will repeat itself.

May
27
A mech-based game throws its hat into the strategy ring. Is it a work of art, or a heap or junk?

Mar
01
Dropzone has made it to open beta after spending the last six months in closed beta status. With this new stage in development, Sparkypants Studios decided to bring their MOBA style strategy game to Early Access as they creep closer […]