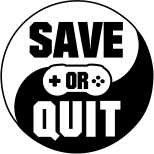 Dec
29
This odd hybrid of two genres seems like it's produced a very promising game.

Aug
16
Barbearian is an enjoyable and frantic hack-and-slash romp. You'll need reflexes, determination, and a good sense of humour.
Mar
13
This is a Point 'n' Click adventure with multi-choice dialogs, the usual fare. However, it sets itself apart with its fabulous artwork, music and humour.