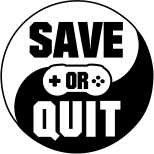 Nov
20
Yet another terrible survival FPS lacking in features and optimization, and most importantly it is not fun.

Sep
10
Ancient Romans may have given us the calendar, indoor plumbing, concrete, highways, and socks, but according to Aggressors: Ancient Rome, it's their contributions to 4X gaming that will go down in history.

Jun
13
Have you ever wondered what occupied your ancestors 1000 years ago? How did they keep themselves busy? What kind of lives did they have? Did you ever stopped to think that if they hadn't done whatever it was they did […]

Mar
11
If it wasn't already 35 years old, the Nobunaga's Ambition series could be considered Japan's answer to Shogun: Total War.

Sep
26
SAMURAI WARRIORS: Spirit of Sanada is a spin-off on the conventional Samurai Warriors titles, where the main focus is telling the story of the Sanada Clan.