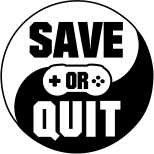 Dec
29
This odd hybrid of two genres seems like it's produced a very promising game.

Dec
31
Welcome to the Aperture Science Indie Video Game Enrichment Center.

Nov
07
SEUM is all you need in order to satisfy your heavy metal and platforming needs.

Apr
11
Developed by Icebird Studios and Aesir Interactive and published by Headup Games, "Subsiege" aims to be the next big thing in the E-sports and RTS spectrum. The game is a real-time strategy multiplayer only set in post-apocalyptic 2063: resources are […]

Oct
28
Race.a.bit is a very simple indie racing game that is fun at moments, but isn't so good overall.

Oct
18
Meridian: Squad 22 is a 2016 Action RTS game developed by Elder Games. It's hard to put my feelings for this game into words, because there's a lot to talk about this game, yet really so few in the same […]