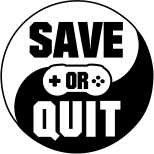 Feb
02
Always felt that Metroidvania games are too long and intimidating? JackQuest opts to keep it compact, but is it fun?

Dec
22
Morphite describes itself as a "casual atmospheric FPS, inspired by the classics".  While I agree with that assertion for the most part, I can also safely say that this is a perfect case of a missed opportunity to make something […]

Mar
19
Zelda plus a fishing rod, but minus almost everything else.