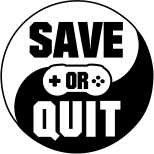 Dec
02
Solidly "Strategic", but the "Mind" is quite mental.

Oct
03
A brutal emotional horror about a young woman who tries to escape her abusive household. In this non-linear story, it is the princess who will save the hero.
The Pacific War is the latest and fourth DLC to be released for 2017's Sudden Strike 4, a real-time strategy game whose major selling point is its tactical combat and logistics.
After 7 years without a single Sudden Strike game, Sudden Strike 4 comes along and delivers a solid real-time strategy experience with a major focus on Second World War tactical combat.

Nov
05
Manage your own Lancaster bomber crew during air raids, as you try your best to be successful but fail miserably.
Dec
16
Before I start the shredding, let me say this one thing: Mr. O'Connor tried. He really did. I can see the work that went into this, and given my record for hammering lazy devs in the past, I don't dare […]