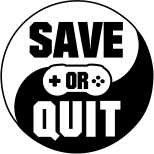 Mar
05
Hearts of Iron IV's 5th major DLC takes you away from the battlefield and into the world of covert action.

Mar
01
Lead a squad of World War II soldiers in their mission to survive being cut off from the rest of the world in a mysterious and hostile territory.

Dec
02
Solidly "Strategic", but the "Mind" is quite mental.
5 German soldiers walked in front of a BAR.
A brutal emotional horror about a young woman who tries to escape her abusive household. In this non-linear story, it is the princess who will save the hero.

Aug
26
It's time to get yelled at by Josh Duhamel every few seconds as I try to find some supplies. Man, he is so impatient.

Feb
18
For the past year we have witnessed a resurgence in First Person Shooters based on World War II, a setting which has been put aside for quite a while by major studios. I consider myself a fan of these types […]