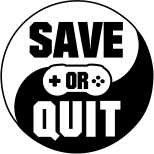 A shining example of knowing your target audience, and not worrying much about what anyone else thinks
The French and Belgian forces enters the fray in the second expansion for Armored Brigade

Sep
28
Although rough around the edges, and still rough on the eyes and ears, Queen's Wish may be Spiderweb Software's most well-paced adventure to date.
A DLC that's probably going to be quite divisive among Battlestar Galactica Deadlock players.
Does Battlestar Galactica carry the curse of the licensed game, or is it actually worth your time?

Sep
05
It's been 23 years since the last game. Was this a series worth reviving?

Mar
05
This all-you-can-eat buffet will keep your turn-based and pixel-art needs well satiated.
Oct
02
Are you on the lookout for a tactical combat game complete with an array of interesting, highly detailed and unique heroes to go into battle with? If you love conflicts where the outcome depends on your battle strategies, you will […]