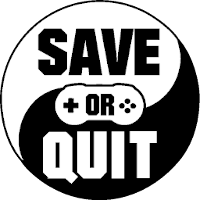 Jun
15
Another clicker experience… with a price tag.

Nov
29
Two plucky underdogs enter the fight.
A shining example of knowing your target audience, and not worrying much about what anyone else thinks
The French and Belgian forces enters the fray in the second expansion for Armored Brigade
The Pacific War is the latest and fourth DLC to be released for 2017's Sudden Strike 4, a real-time strategy game whose major selling point is its tactical combat and logistics.
After 7 years without a single Sudden Strike game, Sudden Strike 4 comes along and delivers a solid real-time strategy experience with a major focus on Second World War tactical combat.

Jan
04
Insurgency is back, more realistic and prettier than ever.
Jul
28
Freeman: Guerrilla Warfare is quite possibly one of the boldest endeavors to ever appear on Steam Early Access. Why? You might ask… Well, because it is attempting to take the Mount & Blade formula and adapt it to a modern-day […]

Nov
13
City Card Driving is developed by Forward Development Ltd. and published by Forward Global Group Ltd. It is their first project on Steam and they show great promise, considering that more than half of the simulators on Steam are subpar […]