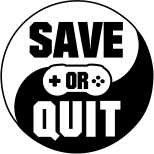 Tag: Procedurally Generated Levels

Dec
22
Deck building meets roguelite dungeon crawler, what's not to like?

Oct
22
A very promising game that takes many pre-existing concepts in the roguelite genre, and puts it's own unique spin on them to produce something truly different.

Sep
01
After around seven years of development, a successful Kickstarter campaign, and even a name change, MoonQuest has finally arrived on Steam.