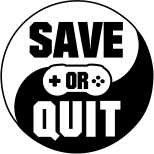 Dec
17
Bullets, Blood, and Pigeons. You can't go wrong with that.

Sep
18
Labyrinth of Refrain: Coven of Dusk allows you to dungeon crawl with an entire custom-made army. Sweet.

Jun
25
It's just another day at the office. Oh, excuse me while I beat a vacuum cleaner to death with my briefcase. There, much better.

May
08
Have you ever had one of those mixed up days that just didn't go as planned? I think everyone that's had one knows what I'm talking about. For some people it's the end of the world, for others it's a […]

Jan
03
Okay, but this town seems dope even though we all can't reincarnate.

Jun
02
Reading this review will certainly clear your hue.

Apr
27
The thorns hunger for blood