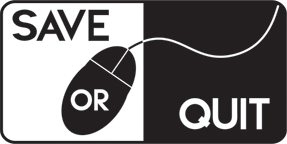 Mar
16
It's another anime Dynasty Warriors, except with crusaders in Persia!

Mar
11
If it wasn't already 35 years old, the Nobunaga's Ambition series could be considered Japan's answer to Shogun: Total War.

Oct
24
Blue Reflection is a turn-based Japanese Role-Playing Game with a rather novel approach to gaining character levels.

Oct
24
Warriors All-Stars is a mix of Koei Tecmo's most famous characters and the popular Warriors' mechanics. Even though its story is not enough by itself to keep you coming back, it will catch your attention as it delivers quite a […]

Sep
26
SAMURAI WARRIORS: Spirit of Sanada is a spin-off on the conventional Samurai Warriors titles, where the main focus is telling the story of the Sanada Clan.

Jul
31
Nights of Azure is a Japanese style, Action Role-Playing, Hack and Slash game with a thoroughly enjoyable cast of characters.

Jun
14
Atelier Sophie: The Alchemist of the Mysterious Book is the first game of the Mysterious trilogy arc of the long-running Atelier series.

May
02
Calling all Slayers, Emergency! Emergency! The Oni are invading again!