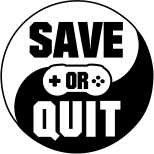 Mar
05
Hearts of Iron IV's 5th major DLC takes you away from the battlefield and into the world of covert action.

Jun
03
Playing the new grand strategy game Imperator Rome calls to mind another Latin phrase: caveat emptor.

Sep
10
Ancient Romans may have given us the calendar, indoor plumbing, concrete, highways, and socks, but according to Aggressors: Ancient Rome, it's their contributions to 4X gaming that will go down in history.

Mar
11
If it wasn't already 35 years old, the Nobunaga's Ambition series could be considered Japan's answer to Shogun: Total War.