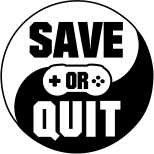 Nov
17
Please don't run out of coal before the night ends. *Generator shuts down* Nooo!

Sep
06
It's Diablo crossed with The Binding of Isaac, and it's very, very good!

Jun
29
Out of stock? No problem! Just come back tomorrow and I'll have more fresh out of the dungeon for you.

May
10
From the makers of This War of Mine, comes Frostpunk, a society survival game where you have to manage the last city on Earth, in the midst of a global catastrophe.

Apr
28
The main feature of Beat Cop is the outrageous adult humour peppered with F-bombs that would make a porn star blush. Pixelated sex and violence galore!