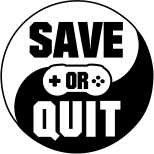 Jan
04
Insurgency is back, more realistic and prettier than ever.

Dec
03
Bomber Crew: I'm a Real American Edition

Nov
20
Yet another terrible survival FPS lacking in features and optimization, and most importantly it is not fun.

Sep
22
Afghanistan '11 came out early last year, and after being pretty well received across the board by fans of wargames, the game is now back with a few new additions.

Jun
13
Have you ever wondered what occupied your ancestors 1000 years ago? How did they keep themselves busy? What kind of lives did they have? Did you ever stopped to think that if they hadn't done whatever it was they did […]

Apr
09
Codex of Victory is a sci-fi turn based strategy game combined with real time base-building elements.

Oct
04
Steam Squad is a turn-based RPG, set in an alternate history of World War I that puts heavy emphasis on role and AP management. With it's beautiful steampunk aesthetic and intriguing "What if?" scenario, this little game is able to […]

Aug
27
Stories: The Path of Destinies is the story of Reynaldo a roguish fox who after promising his dying mother he'll toe the line and fly straight (metaphorically speaking) ends up being dragged into a war fighting for the rebellion […]