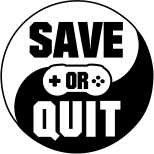 Jun
18
If he sees underwear, humanity will be destroyed!

Jan
11
This isn't the first time I tried my hand at Alchemy and it certainly won't be my last since I really enjoy these games, but if it is your first attempt, this is probably your best modern entry point into […]

Dec
17
Bullets, Blood, and Pigeons. You can't go wrong with that.

Aug
22
A newly ported Falcom RPG has appeared on Steam. Is it sharpened to a razor edge, or just dull?