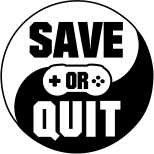 Jun
05
The latest DLC for Harebrained Schemes' excellent BATTLETECH brings stealth and city-based battles to the table.

May
18
While a very different game to its board-game ancestor, Dark Future is a great evolution of the source material. Just ask President Emilio Estevez!

Oct
28
Come on guys, we all know I deserve to be Queen.

Sep
11
How dare you drop zombies onto my porch!

Aug
06
All ye board gamers in search of a real challenge, rejoice! Terry Mystica comes to Steam & mobile.