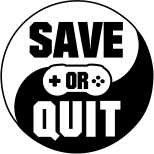 Jun
23
A very fun game whose biggest flaw is the price

Feb
19
Whenever life gets you down and things seem hard or tough and even though the planets are exploding and the aliens swarming and feel that you've had quite enough. Just remember that the Emperor protects.

Jun
24
Space Hulk: Deathwing – Enhanced Edition is a visually gorgeous Co-Op FPS that perfectly recreates the atmosphere of the Warhammer 40K universe, providing great immersion, but game balance problems, reduced playerbase, lack of meaningful content, and some very bad game […]

Jun
20
As an Inquisitor you don't care about anything else than Purging the Galigari sector that is rotting from the inside out. Warhammer: Inquisitor – Martyr is an ARPG that features design choices that don't sound good even on paper.

Mar
10
Fatshark is back with the second chapter of the Vermintide saga. It is the same formula of the first chapter, but better, with more of everything, and harder than ever. Featuring co-op based gameplay at its finest, this is one […]

Dec
28
The Horus Heresy: Betrayal at Calth is an as-yet extremely short turn-based foray into the Warhammer 40K universe, focusing on two legions of Space Marines.

Nov
26
Being a mobile port to begin with, Warhammer 40,000: Space Wolf does not deliver. The gameplay system involves a huge grind / pay wall and an overly simple strategic component. Unfortunately, it comes off as a mediocre title.

Mar
01
Neocore games has done a few ARPGs over the last few years, so I ventured into this one with a firm trust that they have the basics in order and Warhammer does give a great world and lore to slaughter […]