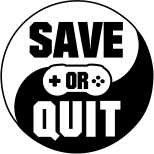 Apr
15
It's time to blend together a few carefully selected prime ingredients and mix up a brand-new thrill-packed, exhilarating adventure!

Apr
04
Attack on Titan 2 comes out slashing and flying though the air in what looks like the world's most deadly Cirque Du Soleil show, and I love every minute of it.

Nov
23
Nights of Azure 2: Bride of the New Moon is an Anime, Action, Hack and Slash, RPG from Koei Tecmo Games that loosely follows in the footsteps of its predecessor, Nights of Azure.