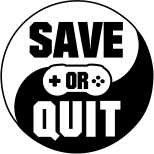 Dec
03
Bomber Crew: I'm a Real American Edition

Nov
24
Cave Clicker, Err… I mean Digger… The only kind of Grind you just can't get enough of, that isn't Co-op anyway.

Oct
24
Bomber Crew wants you! Enlist in the USAAF DLC on PC

Aug
30
Before the Anthropocene epoch there were many other ages, spanning eons, filled with marvelous creatures. Does a visit warrant the investment?

Dec
15
Indie smash hit Bomber Crew receives its first DLC today, alongside a Season Pass, and Soundtrack.

Jun
17
When an old friend comes to New Bordeaux, John Donovan asks Lincoln Clay for help. He has a feeling that something big is happening, and it's not good.

Mar
18
Following major patches that have substantially improved the game, Survival is a new expansion that brings an almost stand-alone game mode that is a new, fresh change for The Division. But alone, is it worth the price?

Jul
18
Developer: Mohawk Games Publisher: Stardock Entertainment Genre: Economic strategy game Release date: 28 April, 2016 Type: Single-player, Multi-player, Co-op, Cross-platform Offworld Trading Company is a space strategy game with many great attributes and with constant support from the developers. If this review is too […]