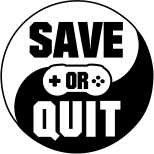 Jan
24
Years in the making. Finally, Jon Shafer's At the Gates creative spin on the 4X genre is released. Are you up for sacking Rome? Read on to find out..

Sep
10
Ancient Romans may have given us the calendar, indoor plumbing, concrete, highways, and socks, but according to Aggressors: Ancient Rome, it's their contributions to 4X gaming that will go down in history.

Jul
12
Gladius delivers a competent 4X game with too little content for the asking price.

Dec
08
Singleplayer-only 4X "lite" turn-based galaxy domination vs 6 AI factions, featuring 2D graphics and charming combat animations.

Jul
03
Starpoint Gemini Warlords is a rightful heir to Starpoint Gemini 2.  The title "Bigger, better, fancier!" would sound great…if it wasn't for the inexplicable resource gain ratios introduced in it.
Jun
28
A real-time 4X space strategy game that throws free play out of the window for pre-defined missions. Sounds interesting, but how well does it excute all this?