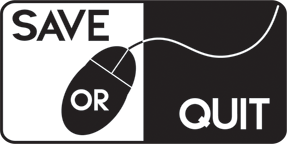 Aug
05
NEKOPARA Extra is the latest game in the anime cat girl visual novel series. Meow!

Jul
04
Oh man, hopefully I can make your situation a little better. I may be a goddess, but even I have rules to go by.

Jun
03
NEKO-NIN exHeart 2 was recently released, giving me the excuse I needed to go back and play all four titles (so far) in the series. If you're interested in adorable ninja catgirls, read on!

May
03
AIdol tells a light-hearted story of teenage development, friendship, and love in a relatively believable setting based on the Japanese idol subculture.

Mar
28
Fatal Twelve is the latest anime visual novel published by Sekai Project. Full of hate, betrayal, intrigue … and love, VNs like this don't come along often.

Mar
12
You guys all have great ideas, but I have a better one: give me a slice of infinite pizza.

Nov
22
KARAKARA is a post-apocalyptic anime kinetic visual novel series full of human-animal hybrid girls and one lucky pure human man.

Jun
07
The murder mystery Higurashi is a major Visual Novel, if you are curious about this genre read this review!

Jun
02
Reading this review will certainly clear your hue.