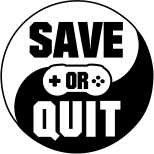 Feb
25
Season 2 continues with a trip behind enemy lines

Feb
18
A nation is tearing itself apart, as Nationalists and Republican forces fight a bloody war

Dec
24
The strategy game genre can be quite hard to get into, but here are a few games that can serve as good entry points Strategy games can be a tough genre to get into, there's no doubt about it. There […]
The great devourer has come
Death to the false emperor!
A DLC that's probably going to be quite divisive among Battlestar Galactica Deadlock players.
Does Battlestar Galactica carry the curse of the licensed game, or is it actually worth your time?

Sep
05
It's been 23 years since the last game. Was this a series worth reviving?

Jun
05
The latest DLC for Harebrained Schemes' excellent BATTLETECH brings stealth and city-based battles to the table.

Jan
02
Strike Team Hydra has made it's way from mobile to PC, providing some old-school turn-based squad combat on a besieged spaceship. It's a shame it's so unstable!