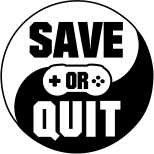 Nov
29
Two plucky underdogs enter the fight.
A shining example of knowing your target audience, and not worrying much about what anyone else thinks
The French and Belgian forces enters the fray in the second expansion for Armored Brigade
The great devourer has come
Death to the false emperor!

Oct
03
5 German soldiers walked in front of a BAR.
A DLC that's probably going to be quite divisive among Battlestar Galactica Deadlock players.
Does Battlestar Galactica carry the curse of the licensed game, or is it actually worth your time?

Sep
05
It's been 23 years since the last game. Was this a series worth reviving?

Jul
12
Gladius delivers a competent 4X game with too little content for the asking price.