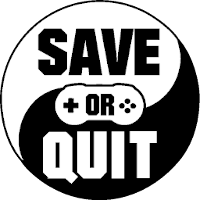 Jun
15
Don't worry, we'll gather all those buttons in no time!

May
15
Like a child's construction toy that shoots lasers and breaks into pieces, but without stepping on a piece and IN SPAAACE!

Jan
01
Zachtronics, maker of such classic programming-like puzzle games as SpaceChem and Opus Magnum is back with a game… honestly a lot like both those games.

Feb
09
Want to build a machine learning system to talk to your cat? while True: learn() probably won't help you at all!

Aug
15
I love nodes, and I love cats, so while True: learn() seemed like it would be perfect video game catnip for me. But once the nip faded from the machine learning theme, all that remained was an ineffectual puzzler.

Jan
31
Steam: Released Developer: Tomorrow Corporation Publisher: Tomorrow Corporation Genre: Puzzle Release date: 15th October 2015 Type: Single-player Generally I don't like puzzle games or games where I need to think a lot, but when I saw Human Resource Machine, I liked it and thought to […]