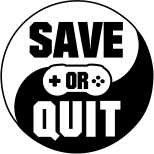 Mar
09
Become Japan-Smart while enjoying a light VN romance story.

Nov
05
Save the earth and prevent an alien invasion with the power of Metal in this Nintendo Switch exclusive musical rhythm game.

Aug
10
Cat Quest won't revolutionise the ARPG genre, what it will do however is serve as an excellent introduction for people new to it and for parents who want to introduce children to the joys of gaming.