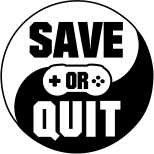 Nov
01
So that's what you get if you mix intergalactic pixies in chocolate lingerie with sexually deviant, pun-addicted squid.

Sep
16
Behind the Scenes at PQube on Wednesday 4:30pm UK Time

Jun
24
Join the members of Judgement 7, game developers extraordinaire, as they try to save the world from themselves!

Jun
21
The truth will strip you free. Uncover the truth behind the 7 Mysteries.

Jun
18
If he sees underwear, humanity will be destroyed!

Apr
21
The classic JRPG experience we all know and love plus an overabundance of QoL features.

Mar
09
Become Japan-Smart while enjoying a light VN romance story.

Nov
05
Save the earth and prevent an alien invasion with the power of Metal in this Nintendo Switch exclusive musical rhythm game.

Aug
10
Cat Quest won't revolutionise the ARPG genre, what it will do however is serve as an excellent introduction for people new to it and for parents who want to introduce children to the joys of gaming.