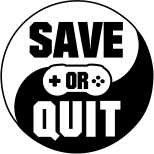 Jan
01
Naughty goose! Such a naughty goose. Now go steal someone's lunch and run like the wind!

Apr
21
The classic JRPG experience we all know and love plus an overabundance of QoL features.

Mar
24
Finally, Dead or Alive is back and it is outrageous…

Nov
29
A New Challenger enters the ring! A small team from Chile is bringing their fighting game based around horror monsters such as vampires, werewolves and more to the PS4.

Oct
26
Oh, they all laughed at me when I was preparing for the cornpocolyse, well WHO'S LAUGHING NOW!