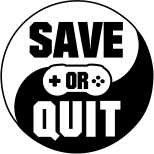 Jan
05
I swear Darksiders manages to change itself every iteration and keep my love and support for it.

Nov
22
If you were to take Dead by Daylight, toss in The Hunger Games, and shave off the supernatural horror theme in favor of cyberpunk, you'd end up with Gold Express.

Nov
16
Dynasty Warriors and Samurai Warriors are back for the 4th time, bringing back classic the "Warriors" gameplay along with a few changes and additions to the true and tried formula.