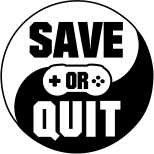 Jul
26
Attack on Titan 2 expands into the third Season.

Jun
23
A very fun game whose biggest flaw is the price

Aug
16
Barbearian is an enjoyable and frantic hack-and-slash romp. You'll need reflexes, determination, and a good sense of humour.

Aug
11
Castle of No Escape 2 is not afraid to make fun of its own retro aesthetic. It pulls off its stylistic approach to the point where even its unintended bugs look like a throwback to the classics it pays homage […]

Feb
12
Awoooooo!  Wulverblade slashes it's way to Steam, PS4, Switch, and Xbox.
Jan
18
Come here ya bugger, I just want to slap ya with my sword a little bit!

Nov
23
Nights of Azure 2: Bride of the New Moon is an Anime, Action, Hack and Slash, RPG from Koei Tecmo Games that loosely follows in the footsteps of its predecessor, Nights of Azure.

Oct
24
Warriors All-Stars is a mix of Koei Tecmo's most famous characters and the popular Warriors' mechanics. Even though its story is not enough by itself to keep you coming back, it will catch your attention as it delivers quite a […]

Oct
12
Inspired by a great series, Fall of Light fails to distinguish itself on its own.

Sep
26
SAMURAI WARRIORS: Spirit of Sanada is a spin-off on the conventional Samurai Warriors titles, where the main focus is telling the story of the Sanada Clan.