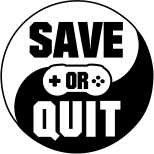 Jan
19
Another great and gripping sci-fi story about a highly probable dystopian future to add to your list.

Jan
02
A unique mix of ideas from the long line of XCOM games combine with plenty of new innovations for a familiar strategic and tactical experience, though not one too familiar to stand on its own as a fresh and impressive […]

Nov
12
A new aesthetic content pack for an already immersive strategy game, Stellaris: Lithoids Species Pack is a solid addition if you're the type that likes that kind of thing.

Oct
02
An action-RPG with a clear focus on deep customization, M.A.S.S. Builder is shaping up to be a one of the most entertaining mech games around.

Oct
21
Starway Fleet is a rather simplistic but quite well-done space dogfighting game for both regular and VR setups, where the player becomes a space fighter pilot and is tasked with a series of missions, often involving convoy escort, spaceship destruction […]

Sep
02
10tons are churning out top-down shooters, and they are consistently worth it!

Mar
14
Torment: Tides Of Numenera is a CRPG (Classic RPG) set in a very distant future, almost one billion years ahead.

Mar
02
Langoth is a minimalistic 3D platform / exploration game. The title starts by stating that our world the "real world", is nothing else than an incredibly advanced simulation, which now has been corrupted by an unknown virus, so every sentient […]

Mar
01
Neocore games has done a few ARPGs over the last few years, so I ventured into this one with a firm trust that they have the basics in order and Warhammer does give a great world and lore to slaughter […]