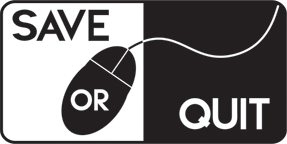 Tag: first person shooter

Jul
06
LawBreakers makes its entrance as a challenger to Overwatch and Quake Champions!

May
14
An indie Stalker-like experience with robots.

Mar
20
Turok 2: Seeds of Evil was released on Nintendo 64 in 1998 then had a mediocre PC port in 1999. In 2017, the game is finally getting a high quality remaster on PC!

Mar
04
2013 was a year where Ubisoft released two stellar downloadable titles: Call of Juarez: Gunslinger and Far Cry 3: Blood Dragon. While the latter went on to gain a cult following, CoJ: Gunslinger was overlooked by the majority of gamers. […]
Dec
17
Space Hulk: Deathwing is developed by Streum On Studio and published by Focus Home Interactive. The dev team has had previous experience with the excellent but terribly underrated E.Y.E: Divine Cybermancy and as far as I'm aware, it took 4 […]

Jul
23
Developer: SUPERHOT Team Publisher: SUPERHOT Team Genre: FPS Release date: 25 February, 2016 Type: Single-player SUPERHOT is a first-person shooter developed and published by SUPERHOT team. This is the indie darling of the year, and it deserves most of the praise that […]