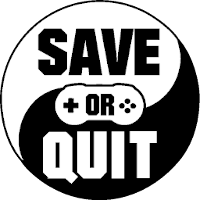 Tag: first person shooter
Aug
24
Enter the simulation. Build the HYPERGUN! *hacker voice* I'm in.

Jun
24
Revulsion is the result of a mash-up between old-school FPS level and shooting, with the progression system of a loot-based game, as well as some elements of Dark Souls. Now, the question is, how does this stand up on its […]

Jun
21
Memories of Mars already looks and sounds terrific, but it needs considerable work to attract and retain PVP and PVE players alike.

Jul
06
LawBreakers makes its entrance as a challenger to Overwatch and Quake Champions!

May
14
An indie Stalker-like experience with robots.

Mar
20
Turok 2: Seeds of Evil was released on Nintendo 64 in 1998 then had a mediocre PC port in 1999. In 2017, the game is finally getting a high quality remaster on PC!

Mar
04
2013 was a year where Ubisoft released two stellar downloadable titles: Call of Juarez: Gunslinger and Far Cry 3: Blood Dragon. While the latter went on to gain a cult following, CoJ: Gunslinger was overlooked by the majority of gamers. […]
Space Hulk: Deathwing is developed by Streum On Studio and published by Focus Home Interactive. The dev team has had previous experience with the excellent but terribly underrated E.Y.E: Divine Cybermancy and as far as I'm aware, it took 4 […]

Jul
23
Author: Sherlock Van Helsing Developer: SUPERHOT Team Publisher: SUPERHOT Team Genre: FPS Release date: 25 February, 2016 Type: Single-player SUPERHOT is a first-person shooter developed and published by SUPERHOT team. This is the indie darling of the year, and it deserves most […]