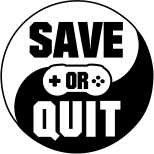 Tag: Coconut Island Games

Feb
13
Two souls team up to take on the challenges of a mysterious tower. What is at the top of it?

Aug
20
Enlightenment is a new science-fiction rogue-like twin-stick shooter, currently in Early Access. So how does LizardKing's debut title play so far?

May
08
Asura is a single-player hack-and-slash ARPG with rogue-like elements set in a fantasy-themed world apparently inspired by Indian mythology.