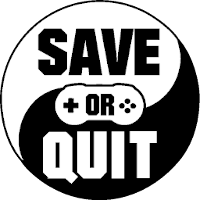 Jun
26
Story-driven cartoon medieval quest interspersed with word-puzzle-battles. Unique and refreshing gameplay.
Jun
19
The Watchmaker presents an interesting story with pretty graphics and excellent music. It's just a shame about the gameplay. Oh, and the voiceovers as well.

Jun
13
Have you ever wondered what occupied your ancestors 1000 years ago? How did they keep themselves busy? What kind of lives did they have? Did you ever stopped to think that if they hadn't done whatever it was they did […]

Oct
12
Inspired by a great series, Fall of Light fails to distinguish itself on its own.

Apr
09
Codex of Victory is a sci-fi turn based strategy game combined with real time base-building elements.

Feb
09
Realpolitiks is a geopolitical real-time strategy game with the ability to lead any contemporary nation found in modern times. Bolstered by a beautifully rendered over-world map and stellar event artwork, this new entry to the grand-strategy genre provides the player […]
Dec
14
Lantern is developed by Storm in a Teacup and published by 1C Company. Dev team has had their fair share of atmospheric projects on Steam and I'm pleased to notice that all that previous experience was put to good use […]

Nov
03
The spooky Halloween time-of-year ticks around again, so it's time to look around and try to find a game that may scare the pants of you. Well, I chose a first-person adventure game called In Fear I Trust that has […]

Oct
28
The cover art from Shiny's steam page got my attention right away.  I'm a sucker for interesting looking platformers.  Just look at those cute little yellow eyes, they almost smile at you.  My initial thought was that Shiny would be […]