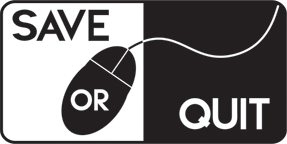 Category: Nintendo Switch Review

Jul
22
Bang Bang. Gal*Gun 2 sets out to make cupid's bow look like a ten cent water pistol.

Jun
16
When Psygineer reviewed this game on PC back in August 2017, he concluded that "if you are looking for a relaxing game to help unwind after a stressful day or hard gaming sessions, then Yonder: The Cloud Catcher Chronicles has […]

Apr
19
Be the DJ you always wanted to be using the Nintendo Switch. KORG announced a new Nintendo Switch Gadget where you can mix and create your own music.  Included are 16 unique synthesizer and drum machine gadgets with a variety […]

Dec
04
Fire up the tractor, it's time for Farming Simulator 2017!

Nov
04
After such a difficult time with the Wii U console, Mario is back with Super Mario Odyssey.  Is it a game changer for the Nintendo Switch?

Oct
05
 Take my arm and I'll take your eyes!

Sep
18
Troll and I comes to the Nintendo Switch and I hope you don't mind him getting body hair in your lingonberries.

Aug
30
Phantom Trigger tells the story of Stan. I think. And that's kind of the problem.

Aug
13
Splatoon 2 is simply what it sounds like. But does this sequel have more in store for returning/new players?