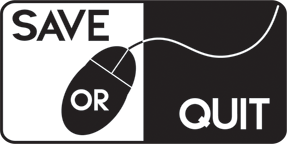 Author: lordcrocosquirrel

Jan
08
Sonya: The Great Adventure is competent, but no more than that.

Jul
10
A competent Walking Simulator with the odd jump-scare, and flashlights that have batteries that don't run out in five minutes or less.

May
06
What can I say about this game? Not a lot, and way too much, if we're being entirely honest.

Mar
03
In the post-Hatred world, I suppose a game like this was an inevitability. Damage: The Sadistic Butchering of Humanity is about a random bloke who gets so thoroughly pissed off at the world that he goes on a rampage, slaying […]

Feb
14
There are ups and downs to every game, and I caught this one in what appears to have been its final Beta stage, so take what I'm going to say here with a pinch of salt– Some of these things […]
Dec
16
Before I start the shredding, let me say this one thing: Mr. O'Connor tried. He really did. I can see the work that went into this, and given my record for hammering lazy devs in the past, I don't dare […]
Dec
13
Ah, Professor… Where do I begin? Wait. You're an ape. You're handy with a spanner… Pretty much everything else, to boot. Your partner is a dog whose bark is far worse than his bite. Still he can talk to the […]