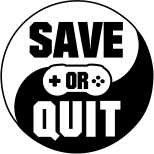 Jan
24
Become a bootleg Jedi with all the power of an industrial fan.

Nov
27
Death happens to everyone, but what happens after death? What happened to you?

Nov
14
A fast-paced platformer with plenty of speedrunning features set in a retrowave simulation.

Oct
25
An RPG/FPS hybrid in a world split apart by warring factions and picked apart by scavengers, bandits, and terrorists. Can you unite this broken land?
An upcoming street skateboarding game with realistic mechanics in an already rather stale genre.
It's fight or flight, can you survive?
Sep
29
A game that doesn't really grind my gears.
Sep
20
Buggin' out… in the best way possible.